Michael Shay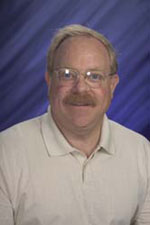 Pacific Northwest National Laboratory
PO Box 999
Richland, WA 99352
Send Email
Biography
Mr. Shay has been active in research and development activities in the nuclear and waste management area for over 18 years. In addition to his degrees in Physics and Engineering, Mr. Shay has a strong background in Operations Research and Statistics. He is currently managing the Environmental Restoration System Baseline task for EM-43 requiring the use of technology selection models, the development of overall waste inventories and costs for environmental activities. In addition to his EM activities, he has managed and technically contributed to several large systems engineering/analysis studies to support management decision-making for the Office of Civilian Waste Management (OCRWM), Defense Programs (DP), and the Office of Energy Research (ER). He has also served in private industry as the Director of Engineering for a high technology company which designed, built, and tested Stirling engines and cryo-coolers for use in an artificial human heart, domestic and commercial coolers, space applications, and terrestrial power generation. Drawing on his strong technical background, he specializes in providing technical and project management expertise in conceptualizing, structuring, and implementing innovative multi-disciplinary solutions to systems engineering problems.
Education and Credentials
Graduate Studies, Nuclear Engineering, Statistics, Operations Research, Oregon State University, 1980-81
M.S., Nuclear Engineering, Oregon State University,1976
B.A., Physics, Oregon State University, 1973
Affiliations and Professional Service
PNNL Publications
2004
Shay M.R., W.L. Johnson, and J.A. Frey. 2004. "Development and Use of Life-Cycle Analysis Capabilites To Evaluate, Select, and Implement Plans to Accelerate Hanford Site Cleanup." In Waste Management 2004 Symposium. WM'04 Conference, February 29 - March 4, 2004, Tucson AZ, 10 pp. Tucson, Arizona:Waste Management Conference. PNNL-SA-40717.