Duriem Calderin Morales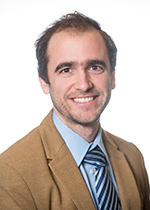 Pacific Northwest National Laboratory
PO Box 999
Richland, WA 99352
Send Email
Biography
Duriem Calderin Morales came to the PNNL in 2016 and joined Risk and Decision Science Group in 2016. Prior to joining Risk and Decision Science Group, he worked in the Waste Treatment Plant (WTP) as a Sr. Nuclear Engineer. With over eight years of combined project management, nuclear science, and health physicist experience in the commercial and government sectors.
Holding expertise in both nuclear sciences and health physics roles in the government and commercial sectors. His experience covers back-to-end of the nuclear fuel cycle, in analyzing regulation, safety analysis, dosimetry, detectors and radiation protection.
He is proficient in application of data driven risk-based decision-making to influence outcomes, communicate efficiently among peers, and ensure project's success. He is continuously devoted to exerting positive influence to contribute to a project's strategic decision and outcomes. Finally, throughout his career he understands the principle of Safety First as a paradigm of the work in the nuclear industry.
Education and Credentials
B.Sc., Nuclear Engineer, Higher Institute of Technologies and Applied Sciences
MSc., Biomedical Engineer, Florida International University
MBA, Finance, Washington State University
Affiliations and Professional Service
American Nuclear Society
Health Physics Society
Awards and Recognitions
2018-Diplomate of the American Board of Health Physics (ABHP or Certified Health Physicist, CHP)
2017-Professional Engineer -Nuclear