Diana Shankle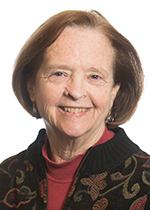 Pacific Northwest National Laboratory
PO Box 999
Richland, WA 99352
Send Email
Biography
Ms. Shankle is a Technical Group Manager of the Risk & Decision Sciences Group within Pacific Northwest National Laboratory' Energy and Environment Directorate, overseeing approximately 70 staff. Ms. Shankle combines broad management experience with strategic technical expertise to provide customers with effective technical solutions to problems in the energy, environmental and national security areas. Her 30 years of experience at the Pacific Northwest National Laboratory include significant responsibilities for:
• project management (including planning, cost and schedule management, integration and subcontracting)
• line management (including business management, recruiting and hiring, and staff and capability development)
• business development (including customer interface, proposal strategy development and preparation, and teaming.
During her tenure with PNNL, she has worked with numerous government organizations including the Department of Energy, the Bonneville Power Administration and Seattle City Light as well as private companies, e.g., AT&T, and the Gas Research Institute. Her primary technical focus has been in technology deployment, market research, survey design, staff engagement and program evaluation.
Education and Credentials
B.A., Psychology, California State University, Northridge
M.S. Public Health, University of California, Los Angeles
PNNL Publications
2007
Bartlett R., M.A. Halverson, and D.L. Shankle. 2007. "Energy Codes and Standards: Facilities." In Encyclopedia of Energy Engineering and Technology, edited by Barney L. Capehart. 438-443. Boca Raton, Florida:CRC Press. PNNL-SA-51339.
2003